The Automotive industry drives towards Augmented Reality.
Tailored Operator Guidance for the Automotive Industry
Supporting lean manufacturing and 'Build to Order' processes
Optimizing production output through standardization and waste reduction
Training operators faster to manage workforce challenges
Facilitating the adoption of sustainable manufacturing practices
Automotive manufacturing demands continuous innovation
The global automotive manufacturing sector is one of the biggest industries worldwide. Each year, 60 million vehicles are produced and the industry employs millions of people.
Around the world, automotive manufacturing plants are often surrounded by other facilities that feed the OEM, such as steel plants, component suppliers and glass producers. They all contribute to a manufacturing ECO system, typically producing discrete parts for subassemblies, while being supported by an automated, relatively fixed material handling process.
To be competitive, the automotive manufacturers have been moving to a 'Build to Order' process. This approach forces suppliers to increase investments in sequencing, lean manufacturing and part traceability. Build to Order also requires all industry players to optimize production efficiency and reduce waste and costs. These ambitions need to be realized in a constraint labour market which is confronted with a dramatic turnover of people and a continuous challenge of recruiting skilled personnel.
As EVs become more mainstream, green credentials based solely on the powertrain will gradually become less of a convincing factor. Efficient and eco-friendly production will resurface as one of the key sources of differentiation.
Therefore, automotive manufacturers and suppliers alike will have to revolutionize the way they manufacture, improve and distribute their products. They have to integrate new technologies into their production facilities throughout their operations. They will also have to improve the efficiency and quality of the variety of tasks, still to be performed by manual operators, through the provision of a well-controlled, standardized environment. This is where Arkite steps in!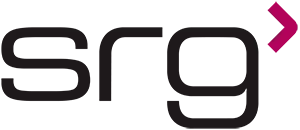 Automotive customers who already use our Arkite platform
Guiding Operators at Volvo Cars Ghent
Guiding critical picking and assembly tasks
Validating product quality
Reducing risk of human errors
PLC integration
For the V60 Rapgard line, Volvo Cars Ghent was looking for a solution to support both picking and assembly of critical components. Operators need to place a multitude of plugs into the frame of the car. These steps are prone to human errors due to the number of placement locations and the number and variety of plugs that need to be placed. Multiple Arkite 3D sensors are validating the correct execution of picking and assembly tasks and ensures qualitative performance by preventing human errors. The Arkite workstations have been integrated with the line PLC to allow a line stop if critical issues would arise.
Arkite's Operator Guidance platform transforms your manual workstations into a digital environment by deploying Augmented Reality.
It will give you the control and insights to efficiently steer and optimize your manual assembly processes.
Other industries

Arkite's Operator Guidance platform has proven its value in many different business cases across multiple industries, showcasing our ability to adapt and excel in diverse environments. Thanks to our elaborate partner network, we have established a strong presence all over Europe.
Learn more about how we can help you in facing the challenges that are critical for success in your industry.
Aerospace, aviation & military