Guiding your work with augmented reality.
Arkite Industries
Discover why Arkite is key to
success for addressing manufacturing challenges in your industry today.
Arkite Solutions
Discover how Arkite is the part of the solution for the top manufacturing challenges in today's highly competitive market.
Arkite platform
Discover how we can help you in providing digital work instructions, while validating the correctness of execution
Arkite's Approach
Find out more about how Arkite tailors its approach to your needs and introduces augmented reality in your workplace while seamlessly integrating with your existing ecosystem.
Arkite platform
The most user friendly operator guidance system in the world
Discover how we can help you in providing digital work instructions to your operators and validate their correct execution.
One platform for all your
manufacturing operations
Arkite transforms workstations into a digital and interactive environment by:
Guiding your operator with Augmented Reality instructions
Validating your operations with our embedded smart-sensor
Inspecting your products with our fully integrated VISION package
Integrating your eco system to create smarter workstations
Converting your manual operations into knowledgeable information
Tackle today's challenges in manufacturing with Arkite's Operator Guidance platform
By deploying Augmented Reality on your factory floor, you transform your manual workstations into a digital and interactive environment that allows you to efficiently transfer knowledge to your operators. Thanks to the seamless integration in your company's ecosystem, our platform will also provide you with the required information to optimize your assembly process.
Explore the details of our solutions here:
Guiding your work with Augmented Reality
Manufacturers across the globe have been making important investments in the automation of their manufacturing plants. These smart factories are getting equipped with advanced sensors, embedded software and robotics, while collecting and analyzing relevant data for better decision making. Despite this continuous drive for further automatization, manual workstations will remain essential in most manufacturing plants. At Arkite we recognize that these workbenches also deserve a major upgrade as current practices are often based on outdated technologies, substantially hampering desired efficiency – and quality improvements.
Deploying AR in the Automotive Industry
The present-day automotive industry is characterized by significant innovation as diverse mobility, autonomous driving, electrification and connectivity are shaping this industry for the next decade. These disruptive trends are giving rise to intense competition that is undermining existing brand strategies, while at the same time presenting huge opportunities for these existing manufacturers, new brands and automotive suppliers alike.
Arkite's Operator Guidance platform transforms your manual workstations into a digital environment by deploying Augmented Reality. It will give you the control and insights to efficiently steer and optimize your manual assembly processes.
Arkite's operator guidance platform
This Operator Guidance platform is:
Smart by providing intelligent detections and process steps.
Integrated with the factory IT Systems
Contactless and easy to install, configure, use, maintain, adapt and scale…
The Arkite solution provides a wide range of innovative capabilities which allow operators to substantially improve their performance, while enabling management to continuously monitor and improve the manual processes applied.
These companies are already using our platfrom.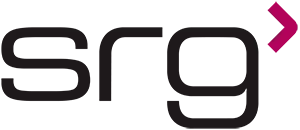 Arkite's Integrated Smart Vision
With our brand new Vision plan, an additional high definition vision sensor is included into the Arkite platform.
The Arkite software will then be able to perform quality inspection during the assembly and provide immediate feedback. It will detect whether small screws and bolts (>0,5 cm) are present and  assembled in the right orientation.
Improve your
manual operations
with better
consistency
and reliability
Why Attend? •Gain firsthand insights into the cutting-edge technology reshaping industrial manufacturing. •Discover how Arkite VISION can elevate your production processes, enhance product quality, and increase efficiency. •Interact with experts and get your questions...